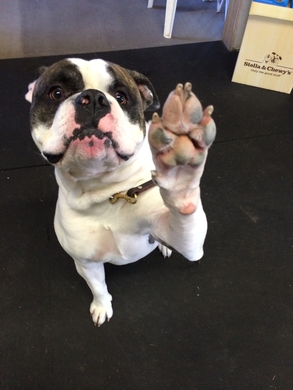 Sometimes having the instructor's undivided attention is necessary.
In a group class, all students are entitled to a portion of the instructor's time thus diluting the attention alloted to each participant. Group classes also provide many levels of distraction, sometimes too much distraction.
Private lessons offer a low distraction environment in which to learn new behaviors and skills.
This environment is particularly useful when working on new skills with a high energy, excitable, easily distracted dog or a reactive dog. It is mush easier to reach a level of competence and control working with low distraction initially, than when you add too much environment all at once.
Private lessons are also necessary, in addition to group classes, for those competition dogs and handlers working on precision and timing in complex exercises or for new handlers who need extra coaching.
Topics include but are not restricted to:
House training and home management skills
Obedience training
Off-Leash obedience and special skill training
Special curriculum and interventions for treatment of problem behaviors. Polishing performance in the competition obedience, rally or agility dog conditioning and jump training for competition.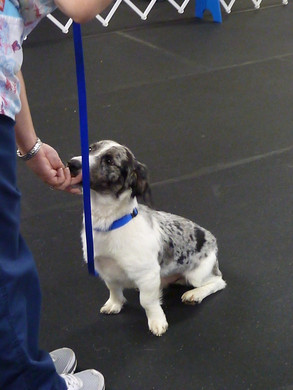 Private lessons are offered Tuesday and Thursday between hours of 10:00 am and 2:30 pm. Last lesson is at 2:30 pm. Occasionally we offer private lessons on Mondays and Fridays at these same times. We do not offer any evening lessons at this time.
We offer one slot on occasional Saturdays in the afternoon. We will not accept any dogs exhibiting any aggression or reactivity against other dogs on Saturdays for private lessons.
Sundays we are closed.We often book well in advance, especially for Saturday appointments.
We do not accept any dogs that exhibit any aggression/reactivity towards people at any time. Click here to learn more about our evaluations.
Private lessons are by appointment only and are conducted here at our facility. A lesson usually take a little over an hour. To schedule a private lesson, please click here
** We no longer handle dogs over 6 month of age with bite histories (this DOES NOT include puppy mouthing or grabbing at people in a playful manner) or that have exhibited any aggression towards people. If your dog has already bitten a person or has shown aggression towards people, then please contact one of our colleagues at www.canineprofessionals.com or www.APDT.com for assistance in finding a trainer to help you.
Ready to Sign Up?