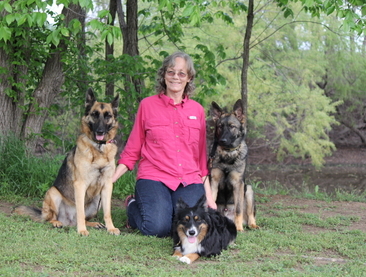 Meet Carol.
Carol has owned and cared for animals since early childhood and has owned dogs all her life. She has had German Shepherd Dogs. She now has Australian Shepherds in training for the Obedience and Rally rings. Carol was a 4-H instructor for 25 years. She was a Sunday School teacher for 21 years.
Carol teaches Rally and is a Canine Good Citizen Evaluator. She also assists Top Class K-9's head trainer Sylvie with her classes and the board and train dogs.
Carol's Dogs
Kita, German Shepherd Dog; AKC CGC, AKC HIC, AKC RAE, AKC BN, AKC CD, ASCA CD.
Cinnamon, Australian Shepherd; AKC CGC, AKC HIC, AKC RN, AKC BN, AKC PCD, AKC GN, AKC PCDX, AKC CDX, ASCA CDX, AKC UD. Cinnamon is working toward getting her UDX and OTCH.
Cruz, Australian Shepherd; AKC CD, AKC GN and CGC. Cruz continues his training in competitive obedience.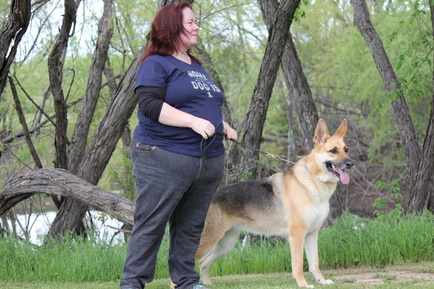 Meet Kimberly.
Kimberly has been with us since 2010 training in obedience with her German Shepherd Dog, Luna. In 2012, Kimberly joined our apprentice trainer program. She has worked very hard and through diligent training and exposure to all manner of dogs and people, Kimberly graduated to leading her own classes in 2014. Kimberly teaches our Walkabout Obedience class.
Kimberly's Dog:
Luna, German Shepherd Dog, CGC, AKC RE, AKC BN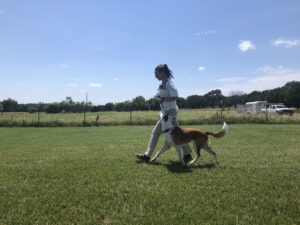 Meet Crystal
Crystal began as a student with us in 2014 with her dog Kira. She then joined our apprenticeship program to graduate with honors. Crystal has been involved in rescue and has successfully fostered many dogs. Crystal teaches all of our family dog training and assists with the rally and competitive foundation work programs.
Ready to Sign Up?