What is K-9 Scent Work?
K-9 Scent Work aka Nosework, is a dynamic sport that taps into the olfactory greatness of the dog in a fun and fulfilling way to both dogs and handlers.
It's great for all dogs of any breed, age, and size. Young and old, active or retired dogs can have fun with this "stress free" sport because the dog's nose drives this activity.
If your dog has a nose, and knows how to use it…….that dog is a candidate for this sport!
Participate in this to just have a fun activity or to compete at trials. All dogs derive great enjoyment from doing something that essentially is "genetically encoded" behavior!
Top Class K-9 Scent Work- Level I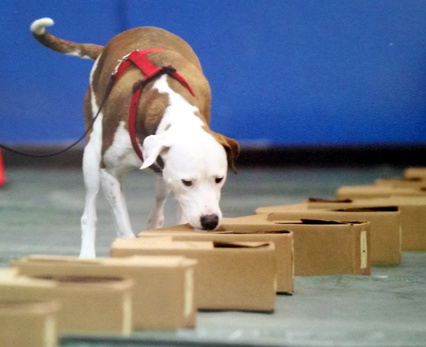 The first half of the course is front loaded with an emphasis in conditioning the dog to recognize and indicate on the target odor. Since dogs have a natural tendency to hunt or search, dogs love to do this!
Once the dog learns "the game", we ask for carry over to different items.
The back half of the course applies the established indication behaviors to the search elements encountered at a Novice Nosework Trial.
---
Top Class K-9 Scent Work- Level II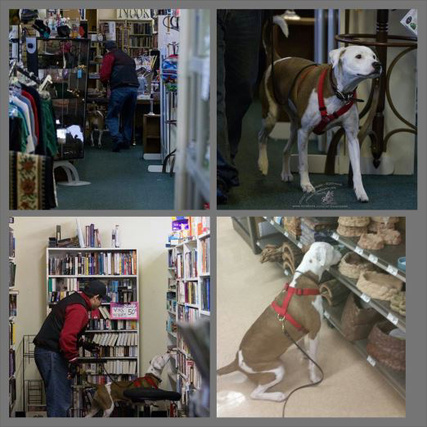 Incorporates complex search scenarios in all elements. Dog/Handler teams will enhance their knowledge in search strategies, techniques, and advanced methods of odor detection.
Participants at this level will be required to discriminate all 5 level target odors in all elements and articles. The dog must have a solid indication behavior.
Ready to Sign Up?